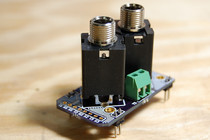 Jack Me
This gives you breadboard access to 2 stereo 1/4" jacks and speaker terminal. This can be used for stereo, mono, balanced, or unbalanced audio.
The Jack Me is a module that gives you breadboard-friendly access to 2 stereo quarter-inch jacks and a speaker terminal if desired. You can do stereo, mono, balanced, unbalanced, the options are all available.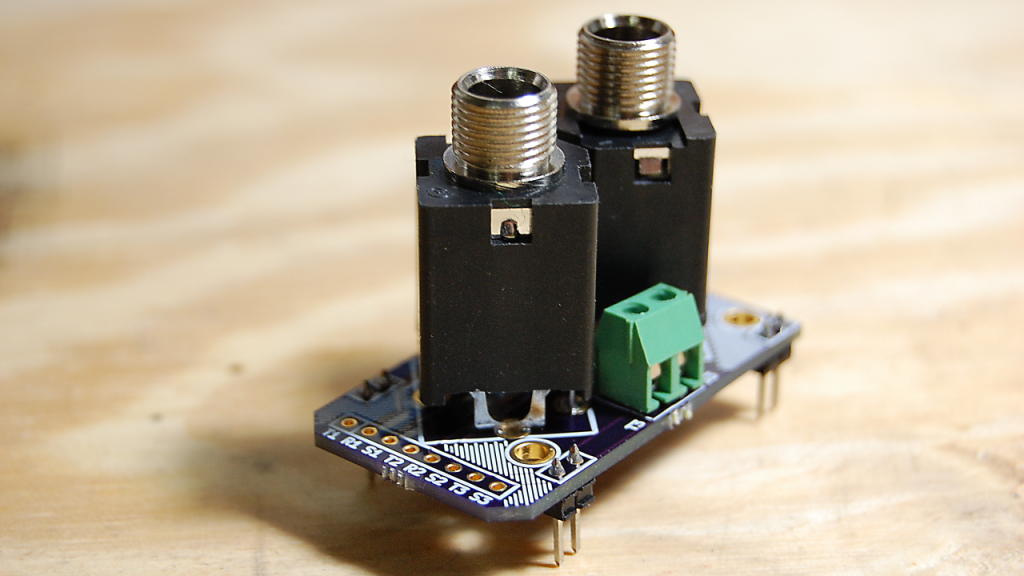 Kit Parts: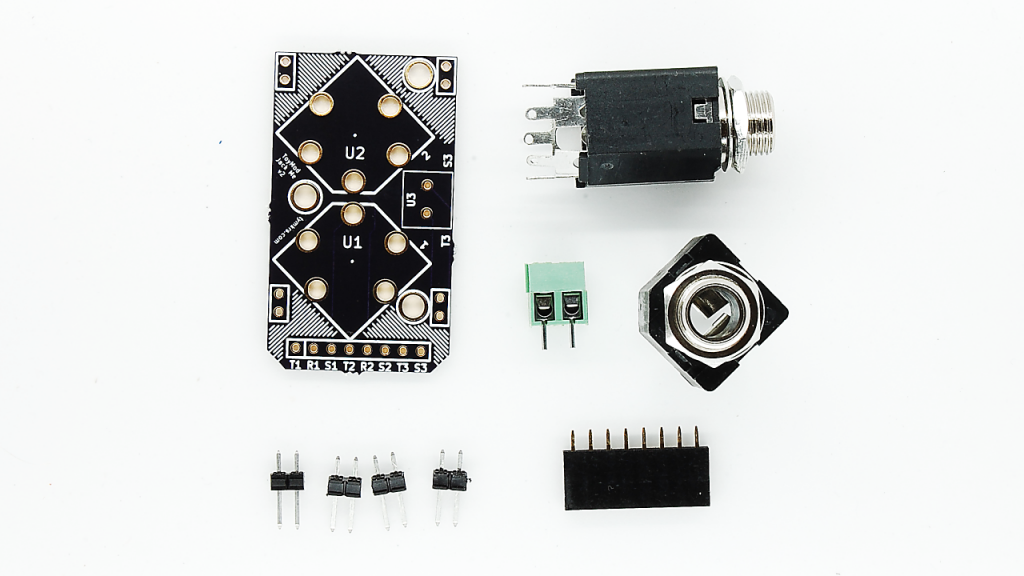 2x Upright 1/4″ female jacks
1x Speaker terminal head
4x 1x2pin male headers for easy mounting on a breadboard
1x 1x8pin female header to access tip, ring, and shield on the audio jacks/terminal
Build Notes:
2x Upright 1/4″ female jacks: Use the 45 degree angle as a guide for how these go in.
1x Speaker terminal head: Remember to have the terminal slots facing outwards (towards you) so that if you use it, you can put the wires in. If this is soldered facing backwards, you won't be able to get any speaker wires in.
4x 1x2pin male headers: The header slots are not electrically connected to the circuit and are merely there for using the module with a breadboard.
1x 1x8pin female header: Probably best to solder this with the pins going down. This allows you to access Tip, Ring, and Shield on both quarter inch jacks and "tip" and Shield on the terminal.
Example Set-up: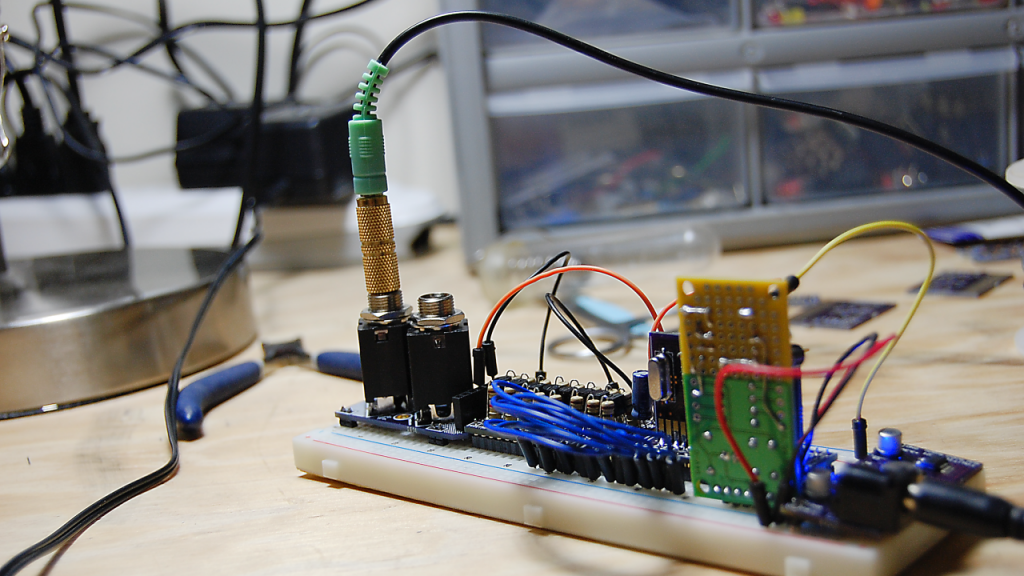 This allows you to take any incoming signal and pipe it through the rest of your circuit. Here we have a MIDI signal going in and through a few of our other kits, like Under Me (low pass filter kit) and a drum synth.
Assembly Video: